Current News
Friday, December 10th, 2021 11:00am
Located on the eastern edge of downtown Buffalo, the CannonDesign-designed 201 Ellicott development features 201 units of affordable housing, a mobility hub, and a large market specializing in fresh, locally sourced food.
Monday, November 29th, 2021 9:35 am
Construction continues at the Albright-Knox Art Gallery for an underground parking garage and a 30,000 sq.ft. museum wing.
Saturday, October 30th 2021 11:00am
The 2021 Giants 400 Report includes more than 130 rankings across 25 building sectors and specialty categories.
Tuesday, October 19th 2021 11:00am
Arc Building Partners and Pioneer Construction and Development Company have announced the formation of a strategic partnership that will allow both companies to actively expand their services portfolio and market presence across the Northeastern U.S. and beyond.
Tuesday, October 19th 2021 10:00am
Buffalo, NY/Morristown, NJ-based construction management firm formalizes agreement with Fitchburg, MA-headquartered operation to jointly enhance companies' reach, offerings, expertise, and capabilities
Thursday, September 16th 2021 10:14 am
Ciminelli, ARC Building Partners, Cannon Design, Green, the Braymiller team, and all of the rest of the design, development, and operational partners have done a splendid job with this fresh Buffalo offering
Friday, September 10th 2021 12:00 pm
Today, Mayor Fulop joined the Roman Catholic Archdiocese of Newark, Catholic Charities, City Council members, Claremont Development, and Arc Building Partners to officially begin construction on a brand new, 60,000 square foot homeless services facility located along Grove Street, between 15th and 16th Streets.
Friday, July 30th 2021 6:00 am
Each year, Buffalo Business First honors the best in real estate, construction and development in Western New York. Here are the finalists in the adaptive reuse category and the project that took home top honors.
Tuesday, July 20th 2021 12:23 pm
The Silo City Brownfields Cleanup and Redevelopment project— overseen by @NYSDEC— is extraordinary. Soon, public space, businesses and housing will fill the formerly derelict properties, all while preserving Buffalo's history.
Thursday, July 15th 2021 12:00 pm
Somerset Brownstones is the type of housing development Newark Mayor Ras Baraka has long sought for the city: A mix of 2- and 3-bedroom units, all of which are reserved for families struggling to find suitable housing because of their finances.
Tuesday, July 6th 2021 12:00 pm
The Catawba Two Kings Casino pre-launch facility in Kings Mountain, N.C., opened to the public on July 1 after Catawba Nation Chief Bill Harris cut a ceremonial ribbon with tribal, local and state government leaders, as well as leadership from Delaware North, the project's consultant.
Tuesday, June 8th 2021 11:00am
A large-scale mural is coming to a new affordable housing project in downtown Buffalo as part of the Albright-Knox Art Gallery's public art initiative.
Saturday, June 5th 2021 12:00 pm
Today's "Topping Out" ceremony at the Albright-Knox Art Gallery marked an incredible milestone for all those who have been involved in the AK360 expansion project. To have our team in attendance with the many others who are working to bring this new architectural wonder to life was an honor.
Thursday, June 3rd 2021 10:45 am
If you thought you would live to see Buffalo's grain complexes turned into residences, you are probably one of a local handful.
Wednesday, June 2nd 2021 12:00 pm
It was the November purchase of Bally's Atlantic City by the former Twin River Worldwide Holdings that prompted the Rhode Island-based operator to change its name from Twin River to Bally's Corp. The company will rebrand 15 former Twin River properties with the Bally's name. A big part of that transformation is the revival of what is now the operator's flagship property, Bally's Atlantic City.
Wednesday, June 2nd 2021 11am
It was the November purchase of Bally's Atlantic City by the former Twin River Worldwide Holdings that prompted the Rhode Island-based operator to change its name from Twin River to Bally's Corp.
Friday, May 21st 2021 11:00am
As soon as fall 2022, MRIs will replace RBIs when a $63 million medical and surgery complex opens on land now home to parkland and sports fields in Amherst's Audubon neighborhood.
Friday, May 14th 2021 6:00am
Arc named one of Buffalo's largest contractors in Buffalo Business First.
Wednesday, May 12th 2021 7:00am
Roswell Park Comprehensive Cancer Center has solidified its plans to move its suburban chemotherapy infusion clinic to a new site in a $23 million project.
Thursday, May 6th 2021 11:00am
Downtown Buffalo's first grocery store focused on fresh produce is expected to open in less than two months.
Friday, April 2nd 2021 11:00am
Claremont Development is set to unveil a new 240-unit luxury multifamily project in Park Ridge, offering a downtown location and immediate access to the borough's train station.
Friday, April 23rd 2021 9:37am
More than a few construction projects have moved forward while most of the downtown workforce has been working from home.
Saturday, April 17th, 2021 12:03am
Generation Development Group, LLC is advancing plans to convert a second structure at Silo City.
Friday, April 2nd 2021 10:15am
Ciminelli Real Estate Corporation's development at 201 Ellicott is taking its final form. The two-building project is replacing a surface parking lot located between the central library and Metro Transportation Center.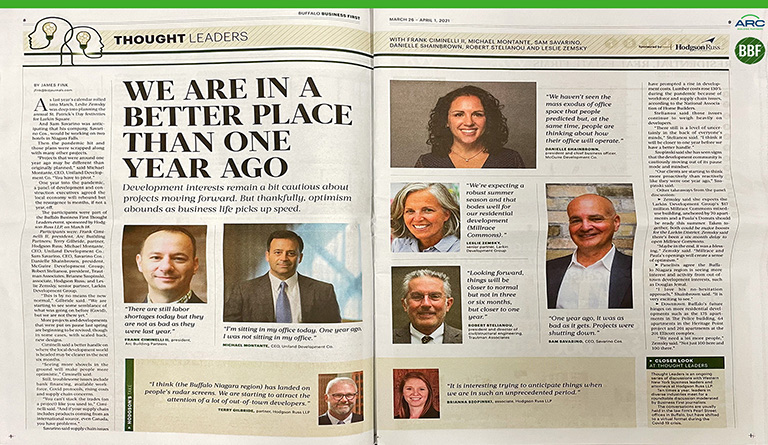 Tuesday, Mar 26th 2021 6:00am
Development interests remain cautious about projects moving forward.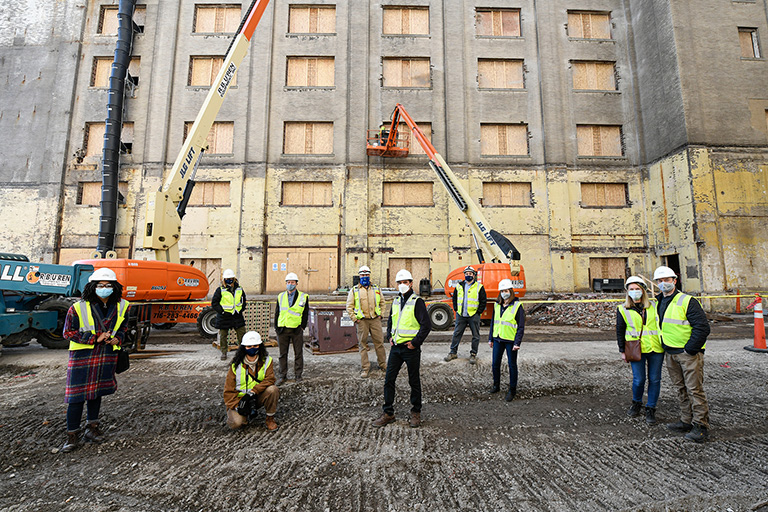 Tuesday, Mar 23rd 2021 9:00am
In early March, President & CEO Frank L Ciminelli II, delivered lunches to our team at the Silo City jobsite for Employee Appreciation week.
Thursday, Feb 25th 2021 9:00am
We are honored that Arc Building Partners' President and CEO, Frank Ciminelli, was selected as one of Buffalo Business First's Power 250 leaders in Western New York for 2021. Congratulations to this years' Power 250 individuals, your leadership is helping to shape the future of our community.
Thursday, Feb 25th 2021 7:03 am
Today, Mayor Ras J. Baraka of the City of Newark announced the development of the Miller Street Pathways to Housing Center in partnership with Claremont Development and Arc Building Partners. It is expected to open in the fall of 2021.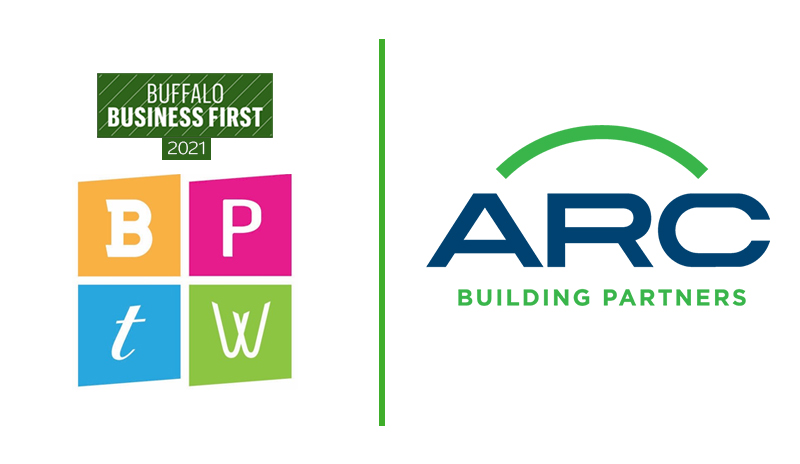 Wed, Feb 24th 2021 12:00 pm
Arc Building Partners is honored to have been nominated by our team as one of Buffalo Business First's Best Places to Work in WNY!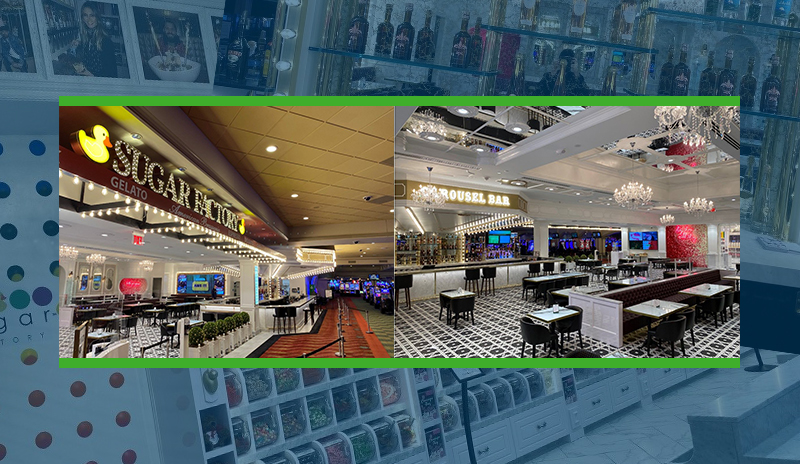 Thursday, Feb 17th 2021 12: 00pm
Take a look at the recently completed Sugar Factory LLC.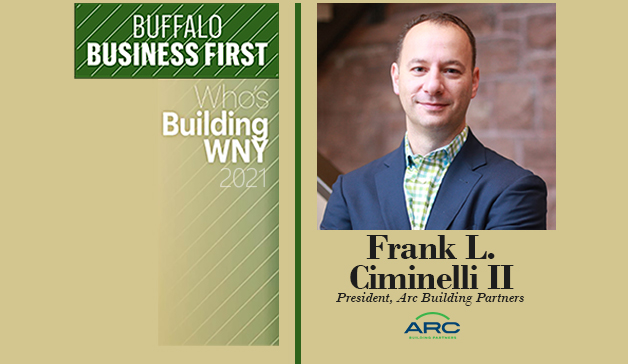 Friday, Jan 29th 2021 6:00 am
We are proud of our President & CEO, Frank Ciminelli, for being featured as one of the 89 people making a difference in building WNY. Arc is grateful for the opportunities to work alongside our clients & partners to make an impact in our community!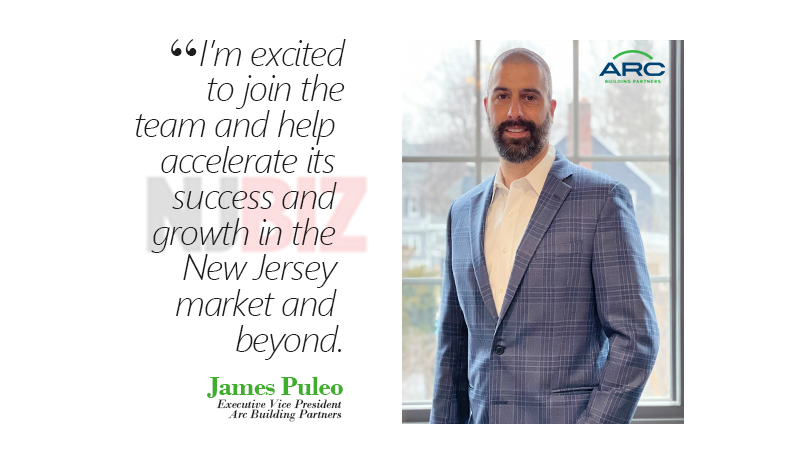 Wed, Jan 27th 2021 7:26am
We are excited to announce James Puleo has joined Arc Building Partners to lead our NJ office as our Executive Vice President and Regional Manager! Please join us in welcoming James to our team!
Sun, Nov 29th 2020 12:00pm
Building Design + Construction Magazine honored Arc as a "Top Contractor" in 2020.
Wed, Nov 18th 2020 12:00pm
Arc partnered with CannonDesign to build and implement the creative framework for their new offices in the heart of downtown Buffalo.
Tue, Nov 10th 2020 12:00pm
The Twin River Casino showcases a new Italian restaurant in its newly renovated space. Arc oversaw the construction and reimaging of the Twin River Casino property.
Tue, Nov 17th 2020 12:00pm
Arc joins the development team as general contractor for the $65M Silo City conversion that includes apartment, office and art gallery space.
Fri, Oct 30th 2020 06:00am
As a partner in launching Western New York's first Hollywood film studio, Arc will facilitate construction of the $75M project in 2021.
Wed, Sep 2th 2020 12:00pm
The New Jersey headquarters provides joint office space to Arc and Claremont Development to better serve their customers located in northern New Jersey and New York City.
Thu, Aug 6th 2020 12:00pm
Arc begins construction on new student housing and athletic center renovations for St. Peter's University in Jersey City, NJ.
Tue, Jun 30th 2020 12:00pm
Arc ranked #39 in Engineering News-Record New York's 2020 Top Contractors Survey. Arc's President & CEO Frank Ciminelli discusses how the pandemic has impacted the construction industry alongside other top executives.
Fri, Apr 24th 2020 12:00 pm
As COVID-19 has had deep effects on our communities, Arc Building Partners understands how important it is to give back to those who need it during these times.
Tue, Mar 31st 2020 12:00pm
A major expansion planned for the New Jersey City University Performing Arts Center is expected to bread ground at the end of 2020.
Thu, Mar 10th 2020 12:00 pm
As we monitor the impacts of the spread of COVID-19, we want to share what Arc Building Partners is doing to protect the well-being of those we employ directly and indirectly - our employees, the tradespeople onsite alike - while balancing our role as stewards of our projects on behalf of our clients
Mon, Feb 10th 2020 09:00 am
Large collection of local contractors supporting initiative launched by NYS Senator Tim Kennedy to collect 10,000 blankets for young patients at Oishei Children's Hospital.
Tue, Jan 28th 2020 12:00pm
Arc begins construction on a new addition to downtown Buffalo – it's first ever grocery store. The project also includes 201 affordable apartments on the 2.5 acre site.
Fri, Dec 20th 2019 1:03am
Buffalo Business First awards Arc the top honor of 2019's Construction Company of the Year.
Mon, Jun 17th 2019 08:00 am
BUFFALO, N.Y. — Arc Building Partners and Claremont Companies have entered into a strategic partnership agreement that will bolster Claremont's construction capabilities and enable Arc Building Partners to expand into the New York/New Jersey metropolitan market.
Tue, Mar 26th 2019 08:00 am
In March, WGRZ profiled Gail Ettaro, Vice President of Business Operations for Arc Building Partners. The story highlights Ettaro's work to grow the company and support our community, especially the Warm Up WNY blanket drive for John R. Oishei Children's Hospital.
Fri, Feb 15th 2019 02:00 pm
BUFFALO, N.Y. - Local construction companies are teaming up to support #WarmUpWNY, an initiative launched by Senator Tim Kennedy to collect new blankets for children at Oishei Children's Hospital(OCH).Arc Building Partners, Allied Mechanical, D.V.Brown & Associates, Ferguson Electric and Mader Construction have joined forces to help push the drive toward its goal of 10, 000 blankets collected.
Mon, Aug 13th 2018 09:00 am
National construction management firm's selection comes as it completes renovation project inside the team's home stadium, New Era Field.
Tue, Apr 10th 2018 11:40 am
First quarter update: New Era Field suites makeover on target.
Thu, Mar 22nd 2018 11:15 am
Arc Building Partners Establishes New Corporate Headquarters within City of Buffalo's Central Business District.
Thu, Feb 22nd 2018 03:00 pm
Drive launched by Senator Kennedy to gather blankets for Oishei Children's Hospital gains additional boost from local contractors.
Wed, Dec 27th 2017 04:30 pm
Buffalo Bills owners to invest in stadium upgrades to be complete by start of 2018 season.
Thu, Aug 31st 2017 10:00 am
Frank L. Ciminelli II Announces Launch of New Construction Management Firm—Arc Building Partners Innovative company venture will build on vast industry experience and focus on complex project deliveries